The deadline has been extended to December 17th!
1671335940
days
hours minutes seconds
until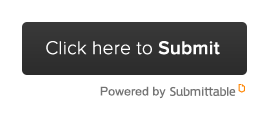 The Bridge publishes the best fiction, nonfiction, poetry, and visual art by current undergraduate and graduate students at Bridgewater State University, as well as work by alumni.
The staff of Volume 20 will review submissions from September 29st until December 17th. We will try to respond within three months. We accept simultaneous submissions, as long as you notify us if your work is accepted for publication elsewhere: thebridgejournal@bridgew.edu
For fiction and creative nonfiction submissions, upload one to three stories or essays (12pt Times New Roman, double-spaced, up to 30 pages total). For poetry submissions, upload one to five single-spaced poems or a maximum of 8 pages, one poem per page. For artwork, submit up to five digital art files, including high resolution photos of painted canvas, sculpture, ceramics, jewelry, or any other physical items. Please submit each piece individually.
Each submission is read anonymously by our editorial staff and thoroughly reviewed before finalists are chosen for publication in the journal. We aim to publish a variety of high quality, thoughtful works of art while representing BSU's diverse community.
If your work is selected for publication, we ask for your permission to feature your work in print, as well as on our website. We claim first publication rights only, after which all rights revert to the writer.
All work published in The Bridge is eligible for our annual Bridge Awards, which honor exceptional work with a monetary prize of $200.