We are open for submissions!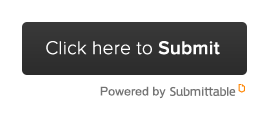 The Bridge publishes the best fiction, nonfiction, poetry, and visual art by current undergraduate and graduate students at Bridgewater State University, as well as work by alumni. We read submissions from September 1st to December 1st, and try to respond within three to four months. We accept simultaneous submissions, as long as you notify us at thebridgejournal@bridgew.edu if your work is accepted for publication elsewhere.
For fiction and creative nonfiction submissions, upload one to three double-spaced stories or essays. For poetry submissions, upload one to five single-spaced poems. Please submit each piece individually.
For artwork, submit up to five digital art files, including high resolution photos of painted canvas, sculpture, ceramics, jewelry, or any other physical items. Please submit each of piece individually. If you would like assistance taking high resolution photos of your work, visit our open office hours in Tillinghast 24A where a Bridge staff member will assist you. We will hold open office hours:
Friday, October 11th from noon to four pm
Monday, October 21st from noon to five pm
Friday, November 1st from noon to four pm
Monday, November 18th from noon to five pm
Each submission is read anonymously by our editorial staff, who individually review pieces thoroughly before discussing as a group, selecting a finalist pool, and ultimately choosing which pieces will be published in the journal. Work is selected based on merit, but editors also aim to publish a diverse curation of stories and artwork.
If your work is selected for publication, we ask for your permission to feature your work in print, as well as on our website. We claim first publication rights only, after which all rights revert to the writer. As payment, you will receive complimentary copies of The Bridge at our spring launch party. All work published in The Bridge is also eligible for our annual Bridge Awards, which honors impactful work with a monetary prize of $200.